IIt's not wrong to say that, March is one of the best time to visit Vietnam. As the weather is still in Spring, the climate is comfortable and the sightseeings are beautiful. Following us to find out many best places to visit Vietnam in March.
Vietnam Weather March
The weather in March is usually nice along the length of Vietnam. Beaches in the Southern and Central Part are hot with clear blue sky, a lot of sunshine. Because of nice weather, breath – taking landscape and hospitable locals, it's expected to be the best time for visitors to discover many destinations. Across 3 areas, it is a little different. In details:
In the North Vietnam such as Sapa, Ha Giang, Mu Cang Chai, Mai Chau, Ha Long Bay and Ninh Binh, temperature remains cold atmosphere with the average of 19 degree, sometime it has a little rain. You should take a walking trip to mountains as Sapa, Ha Giang, Mu Cang Chai in which temperatures is higher than in January.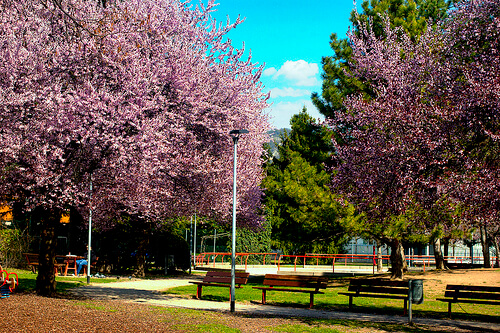 In the Central of Vietnam as Quy Nhon, Hue, Da Nang, it's is in summer mode with warm and dry weather, the sun shines every day and 28 degree in temperature. The sky in beaches of Nha Trang and Hoi An is blue and clean. In both Da Lat and Central Highlands isn't rain, it's good time for trekking and adventurous activities.
Temperature in the southern part is higher than other parts with 29 degree in average, weather remains dry and beaches such as Phan Thiet, Mui Ne, Long Hai, Ho Tram, Con Dao and Phu Quoc are still best choices for those who likes sunbathing. The famous island in the southern Vietnam as Con Dao and Phu Quoc is suggested for diving and water activities in March.
Best places to visit Vietnam in March
1. Dien Bien – best time to visit Vietnam
If Moc Chau Plateau is famous for plum blossom, Dien Bien takes its fame of "Ban" flowers. This is a signature of spring in Dien Bien, attract thousands of visitors to Dien Bien province for artistical photography and take part in Ban flower – Dien Bien Festival to honor, conserve and develop the cultural heritage of ethnic people.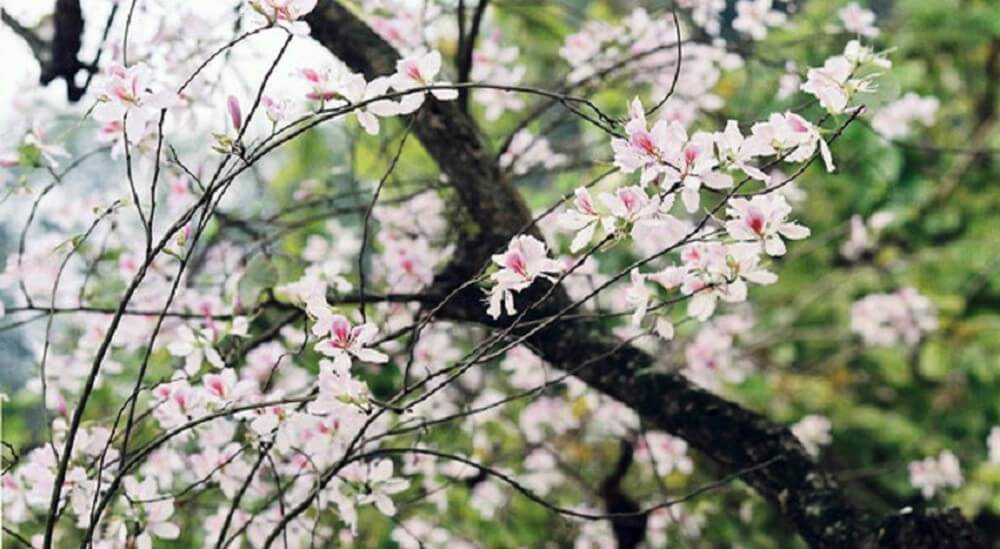 This priceless gift of nature is the symbol of the gentle beauty of Thai girls – an ethnic minority, as well as the longevity, faithfulness in pure love.
Among the mountains and forests, Ban flowers look like glittering snowflakes with long white carpets. It bloom along the roads in Tay Bac, in districts of Dien Bien Dong, Muong Ang, Tua Chua…
2. Quy Nhon
This is one of many quiet beaches in Vietnam, in case you are looking for a relaxing trip without noisiest. The climate of Quy Nhon in March is from 25 to 32 degree, the climate isn't too hot or too cold, it's very cool that make you comfortable.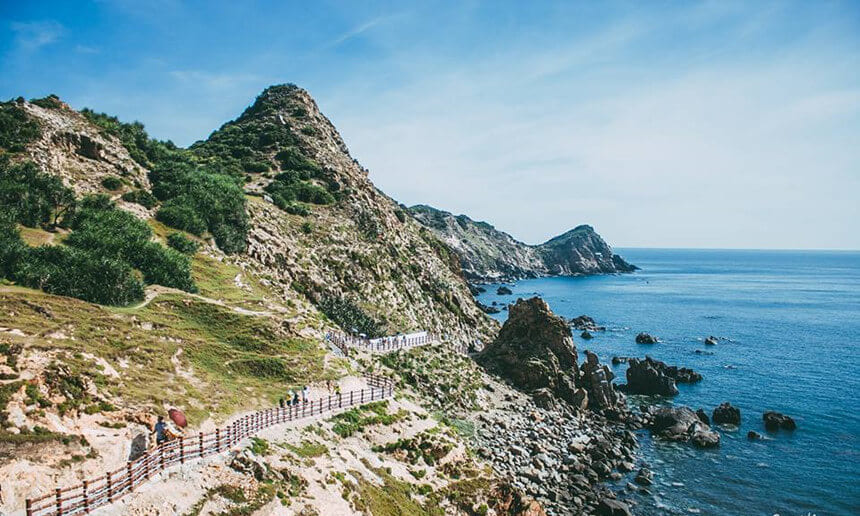 The beach and human life in Quy Nhon are peaceful. Many activities in this land that we advise you to do are: go swimming every morning and looking the splendid sea picture at night with multiple "stars" from the lamps of fishermen.
3. Phu Yen
Phu Yen is considered as one of best traveled and beautiful places in Vietnam in March. Every corner of seasights here are worthy for you to explore. At this time, Phu Yen is in the dry season with cool and gentle wind, cloudless and blue sky, of course there is not rainy at all.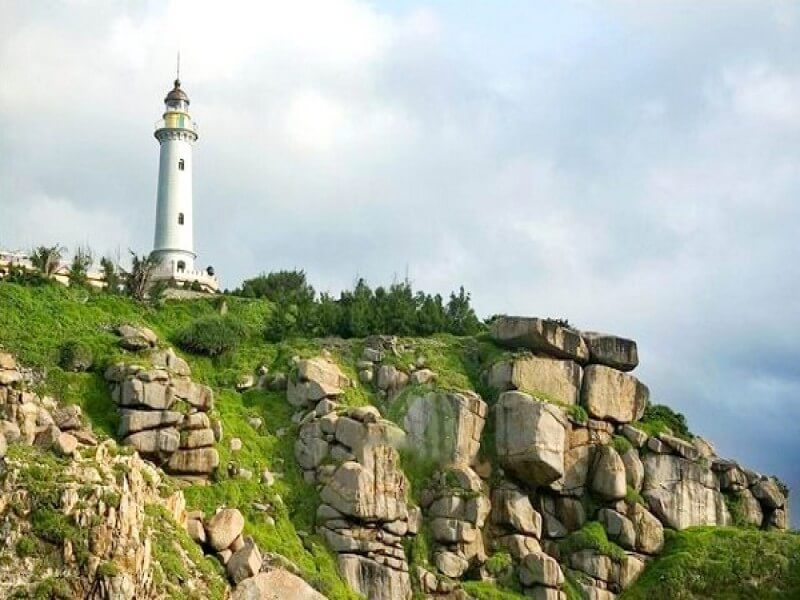 Like Quy Nhon, beaches in Phu Yen is not crowded with people as in Nha Trang or Da Nang, so it gives you a perfect opportunity to relax here.
4. Hue
Weather is one of many factors that affect our trip, but don't worry because Hue's climate in March is suitable for visitors. Visiting Hue, it give you chances to discover many cultural places. You may admire a lot with the tombs of kings, the imperial citadel and temples.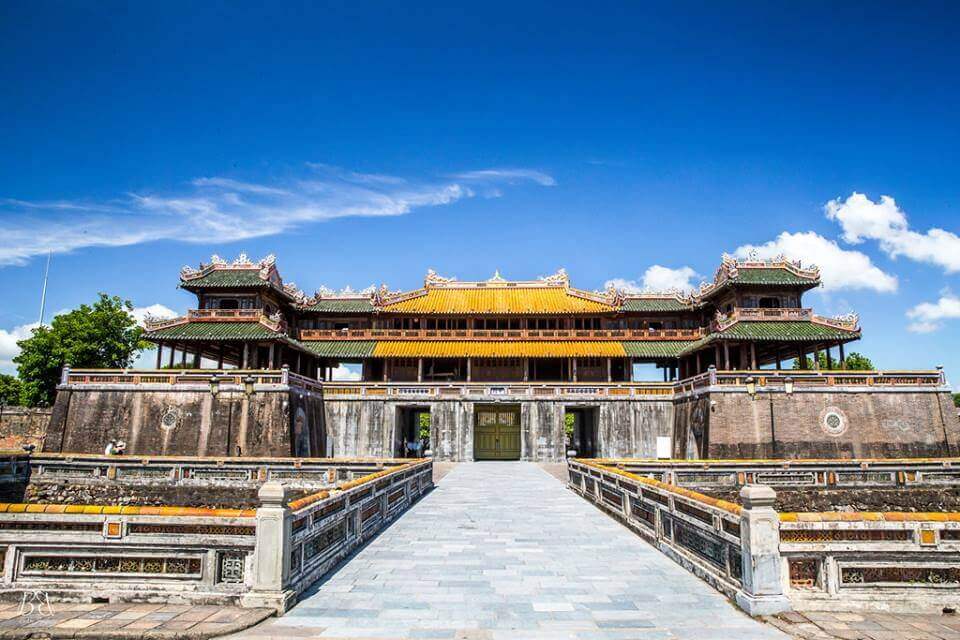 In the purpose of being ancient capital of Vietnam, there is no other place that has as many original historical remnants as this imperial city. It can be listed as Imperial Citadel, the Forbidden Purple City, the Emperor's Private Residence, many large Kings' Tombs built on principles of feng-shui.
5. Da Nang – best part of Vietnam
In March, the weather is cool and occasionally rainy, so it becomes an ideal place for those who can't suffer hot climate. Especially, your trip to Da Nang will not be finish if you dismiss Ba Na Hills. This is a resort in hills with very beautiful landscape and good weather. You will have a chance to experience 4 seasons in just one day, have variety of dishes and enjoy festival climate.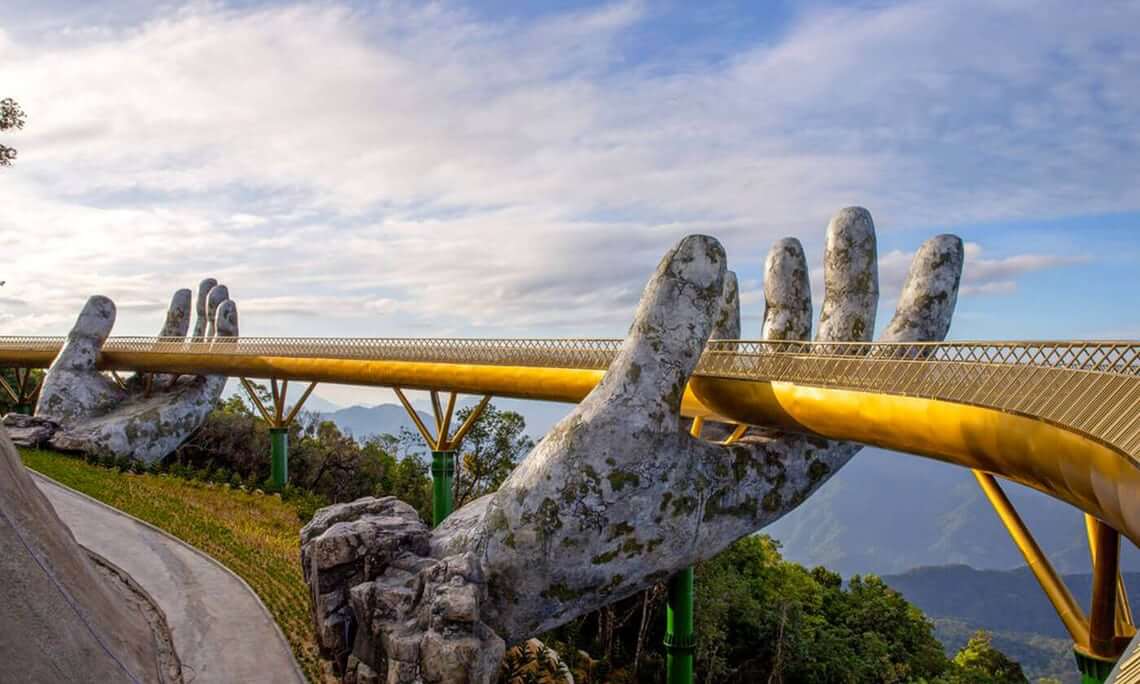 Moreover, many famous destinations you should remember are: Cham Sculpture; many well – known bridges as Dragon Bridge, Tran Thi Ly Bridge or Han River Bridge; Marble Mountains or Son Tra Peninsula…Da Nang is also considered one of best places to visit Vietnam in March.
6. Hoi An Vietnam
If you decide to go to Da Nang, let's take a trip to Hoi An as well. This little beautiful city is 30 kilometers away from Da Nang and also in top of best place to visit Vietnam in March.
Because of being near Da Nang, the climate here is the same, with the average at 28 to 33 degree. March is the best month for this destination, whether you want to relax on beach or explore the cultural life, coming to Hoi An and it will make your dream comes true.
Meanwhile Da Nang's beaches is full of people, An Bang Beach in hoi An is more quiet. Are you interested in sunbathing, swimming in calm waters or cycling around the ancient town, walking along every corner of old alleys and try "Cao Lau" – a specialty dish of Hoi An Vietnam.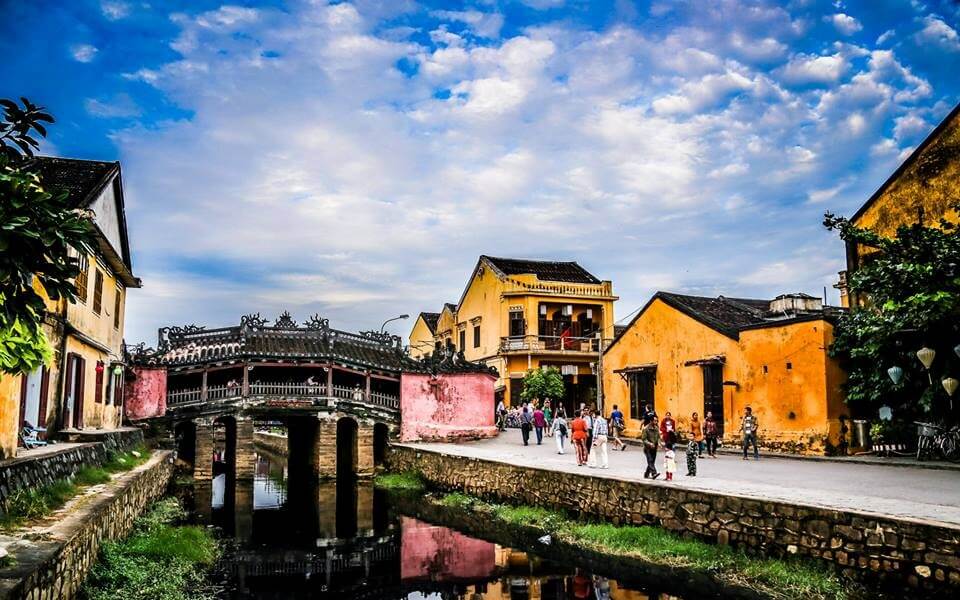 ***
When coming to Vietnam, you not only see the whole charm of history and culture, you will also have experience to live with the hospitality and friendliness of the Vietnamese.
After the list of best places to visit Vietnam in March, maybe you found out your own destination to spend a trip in Vietnam. Hope you will enjoy it!
TransOcean Tourist offers visitors a variety of tours all over Vietnam, brings them to destinations where they can be inspired by immersing in the natural beauty and experiencing local cultures.
Contact us:
8105 Rasor Boulevard, Suite 283Plano, TX 75024, United States
+1 (479) 208 4638
vu.tran@transoceanservice.com56 Nguyen Cu Trinh St., Pham Ngu Lao WardDistrict 1, Ho Chi Minh City, Vietnam
+84 (28) 3920 426
info@transoceanservice.com