If you are a keen fan of Asia tourism, Vietnam with gorgeous routes through every region of the stunning country will be an ultimate destination for your discovery. It's time to follow the Ho Chi Minh trail to both mountain paths to the well-worn coastal route on the back of a motorbike. Through unique and dramatic roads, you will discover sparsely populated and unexplored lands in the fresh air.
So, what's special about the Ho Chi Minh trail? Get ready to sightsee the highlights, the history, and everything else about this route. Our handy guide will help. 
How was the Ho Chi Minh Trail created?
During the war against the US to save the country, the Ho Chi Minh trail (also known as Truong Son road) was the most important route of the Northern region to transport weapons, goods, food, and military supplies for the Southern battlefield. In particular, the Truong Son road section with a length of nearly 200 km passing Quang Nam territory is one of the toughest and most dangerous roads with many fierce battles. Thanks to its great potential, this route has now been mainly invested to become a lifeline for the national security, socio-economic development, and tourism of Vietnam. Taking part in a tour to discover the legendary Truong Son road in Quang Nam, visitors will have a chance to visit well-known historical sites, ethnic minority villages that still retain unique culture, primeval forests, charming landscapes including To Mai waterfall, Grang waterfall, Dong Ram cave, Song Thanh nature reserve.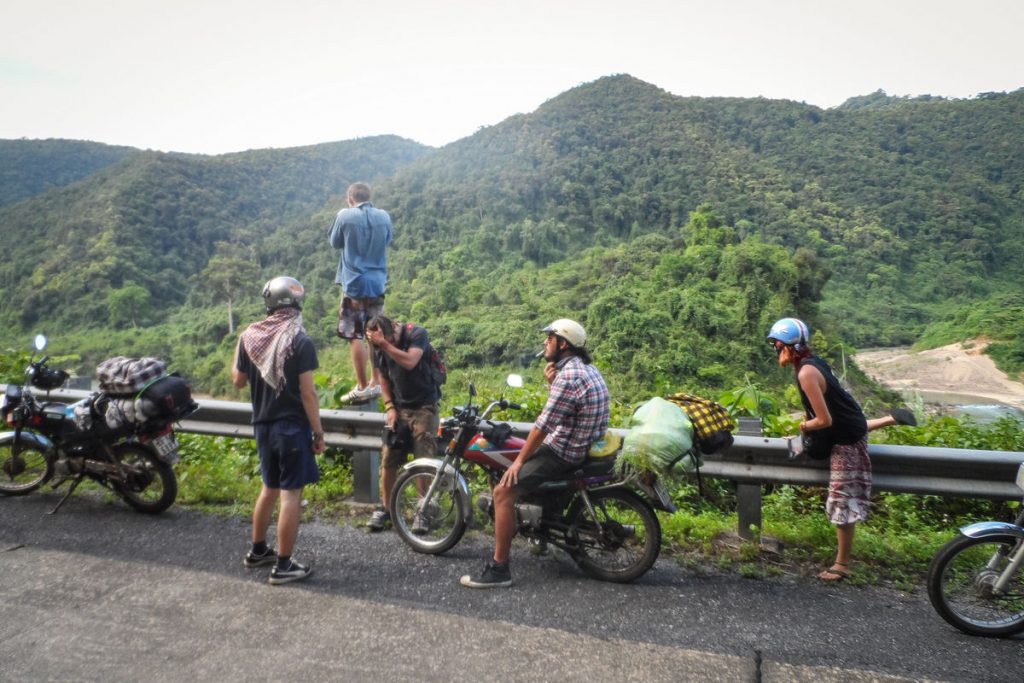 Ho Chi Minh Trail: Sightsee a lot of highlights
Actually, every destination will finally serve both our eyes and soul with stunning landscapes and special spiritual values with unforgettable memories. Follow the Ho Chi Minh trail, head from South to North Vietnam. No worries, you will travel to the best areas ever in breathtaking Vietnam. Sightseeing in the best landscape, are you ready?
Military base zone Khe Sanh
Passing through the mountainous district of Huong Hoa (Quang Tri), on the Trans-Asia route, visitors will come to the military zone named Khe Sanh, a special historical place where fierce battles took place in the past. Though today, Khe Sanh is becoming a model town, there are still numerous war traces such as Lao Bao prison and Ta Con airport.
Khe Sanh converges the endless historical and cultural values of people here from the past. And, the beautiful climate and stunning scenery make it popular as "Little Dalat". The large rugged base area is filled with red soil and surrounded by lush forests near the Vietnam-Laos border.
About 20 kilometers to the north of Khe Sanh, travelers encounter Sa Mu Mountain, where thousands of visitors come every year to hunt clouds covering winding roads all year round. This is one of the most favorite places to visit because of not only the natural beauty of the high steep mountains but also a large collection of colorful flowers grown here. All create a sky of colors. Enjoy the fresh, peaceful atmosphere and visit the vibrant greenhouses on the surrounding. That must be great! 
Long Son to Phong Nha 
On the halfway of your Khe Sanh-Khe Gat route, Long Son town nested peacefully in a romantic valley with its picturesque sights will surely catch your eyes. Spending about 2 days discovering Long Son town will bring you relaxing moments. 
Head about 20 kilometers to the North, you will encounter Rinh Rinh bridge. Stop by this wonderful spot, you and your fellow drivers can freely take amazing photos or go for a picnic. Continuing your discovery to the North of the bridge, space even gets more remote and sparsely populated. You'll finally visit the places with limestone karst mountains, multiple towering pillars covered in lush green jungle, white drifting clouds, and the clear blue sky. What an exotic look! There are also no services through this stretch, so good preparation with necessary supplies like food, gas, tools, and spare parts. 
On the way, you may cross the U Bo mountain range with multiple curves and bends. Dangerous but much more interesting and exciting than almost other roads. Go South to reach Phong Nha, you will enjoy the cool atmosphere through green forests and hills filled with snakes.
Approach Phong Nha
At the end of the stretch through U Bo mountains, visitors will reach Son Trach town, Phong Nha. Both the DT20 and QL15 roads can lead you to the town, so you can choose one between two roads. The DT20/DT562 road was known as the "Victory Road" during the war since so many supplies came across the Laotian border on it. More interestingly, the majority of builders of the road were mainly college students under the age of 20.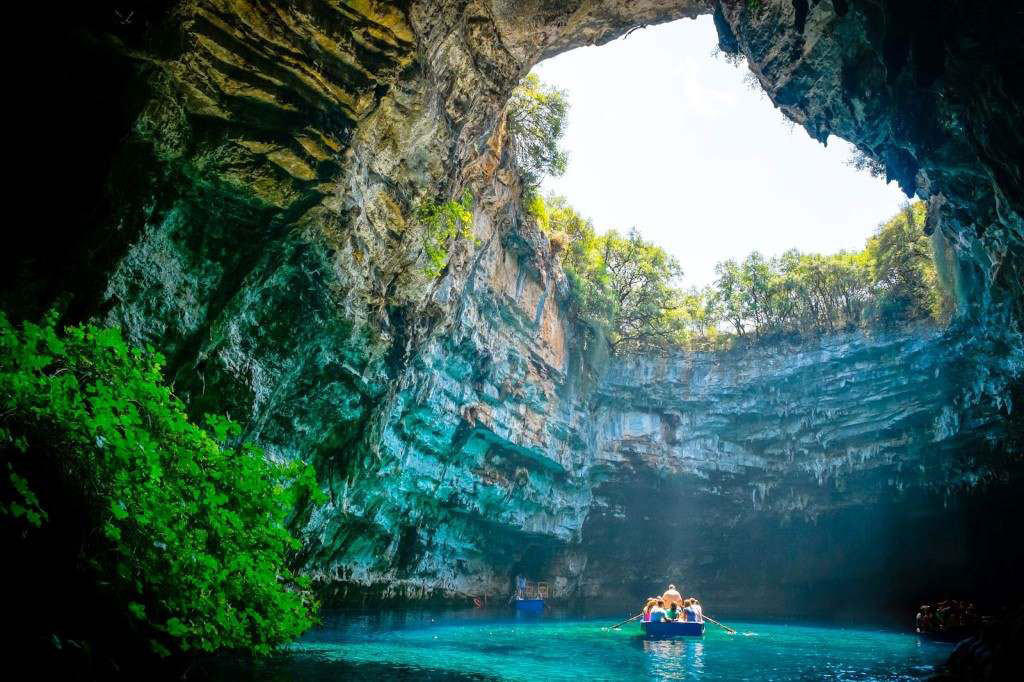 Now, you will be leaving the town to get on a floating wooden boat into the deep Phong Nha cave. The darkness in the cave makes the emulsion of stalactites much more sparkling, fanciful, and mysterious. Boating more than 600m in the cave, visitors can enjoy the breathtaking natural beauty of the "First Cave". Tien cave and Cung Dinh cave are two typical grottoes of Phong Nha cave with the magical and spectacular stalactite system over 20m high and thousands of masterpieces favored by Mother Nature. Once you've entered these caves, your eyes will be well treated with countless strange and fascinating images. Steep cliffs forming the images of hundreds of beautiful fairies with long, shiny blonde hair.
Final thoughts on this trail
Absolutely, the journey to follow the Ho Chi Minh trail is also one of our favorite roads. And, we can make sure that you can choose the best tour through this route among the best adventures. If you are a visitor who loves both traveling and discovery, you will fall right into the charm of this adventure trip. Exotic scenery, endless historical, and cultural values will surely make you unable to leave. If you are looking for a motorbike adventure in Vietnam on the Ho Chi Minh Trail, visit bmtravelmotorbiketour.com to choose your best tour on your favorite bike.