VIETNAM VISA ON ARRIVAL FOR BANGLADESH CITIZENS1. General Information about Visa on Arrival for Bangladesh citizens Nowadays, Vietnam Visa on Arrival is one of the best choices for who visit Vietnam and want to save time, money to get Vietnam visa. The procedure is quite easy, you just need to apply online, then get Vietnam visa stamp at Vietnamese airport. However, there are some nationalities including Bangladesh citizens applying for Vietnam visa on arrival difficultly with more procedures and higher fee than the others.
It is good news for all Bangladesh as we can make the visa processing become easier and faster for you.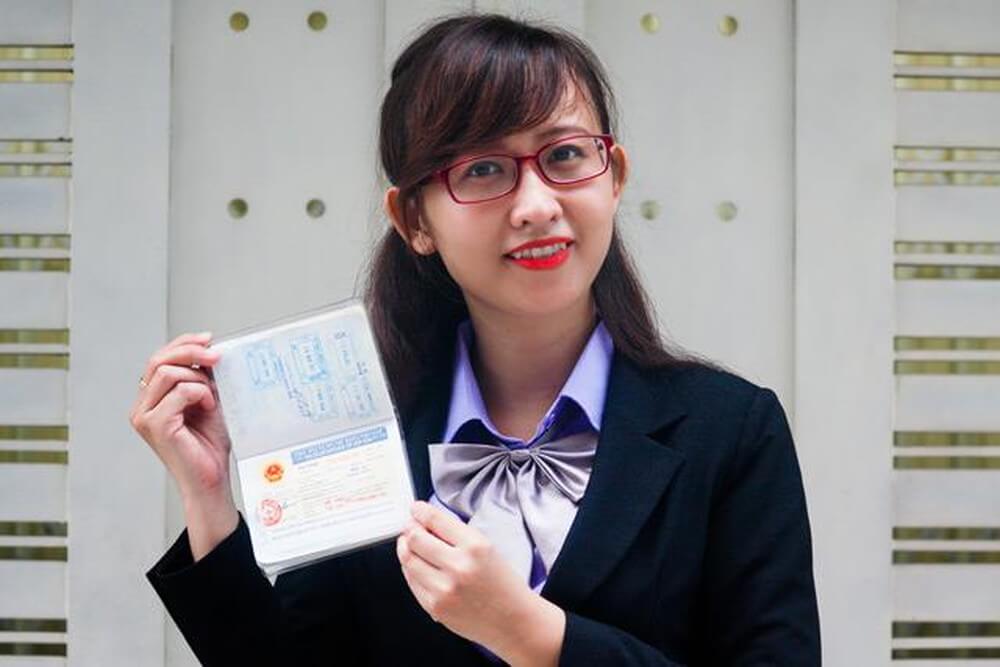 2. Vietnam Visa on Arrival Fees for Bangladesh citizens
For getting Vietnam visa on arrival, Bangladesh passport holders are required to pay two kinds of fee:
A.VIETNAM VISA APPROVAL FEES
The visa approval fee will be paid online to get the visa approval letter
In fact, as Bangladesh passport holders are hard to get the Vietnam visa, the visa approval fee will be higher than others.
TYPE OF VISA
SERVICE FEE cost/pax
Urgent (3 working days, available from Monday to Friday)
Service (5 – 7 working days)
1 – 2
3 – 5
6 – 9
10 – 1000
25 days single entry – tourist visa
180
175
170
160
plus 40
Important note: The approval fee will be flexible depending on each circumstance. For example, when Vietnam is holding APEC Conference, so the approval is charged higher than normal by Vietnam immigration department.
B. VIETNAM VISA STAMPING FEES
For the stamping fee, it will be paid by cash at the airport for the Immigration Officers to get the visa stamped on the passport. The cost is 25USD/person for 25 day visa.
3. Vietnam Visa on Arrival processing time for Bangladesh citizens
Normally, it will take 2 WORKING DAYS to process the Visa on Arrival; however, for Bangladesh citizens, it will take more time than normal ones, around 5-7 working days for the normal service.
Important Notice: – In case, you need rush visa, kindly inform us to get the best assistance. – The validity of visa will only 25 days with the tourist visa.
Vietnam visa requirements for Bangladesh citizens:– The scanned passport (for 2 kinds of visa). The original passport which must have longer validity than the visa by at least six months.- 2 Vietnam visa photos were taken within 6 month are required to submit (2 * 2 in) Available International Airport for Vietnam Visa on Arrival with Bangladesh citizens:
| No. | Vietnam International Airport Name |
| --- | --- |
| 1 | Can Tho International Airport – Can Tho |
| 2 | Da Nang International Airport – Da Nang |
| 3 | Noi Bai International Airport – Hanoi |
| 4 | Phu Bai International Airport – Hue |
| 5 | Phu Quoc international airport – Phu Quoc |
| 6 | Cat Bi international airport – Hai Phong |
| 7 | Tan Son Nhat International Airport – Ho Chi Minh city |
| 8 | Cam Ranh Anternational Airport – Nha Trang |
4. Some easy steps to apply Vietnam visa for Bangladesh citizens
To apply for Vietnam Visa on Arrival, the Bangladesh citizens in the above list can fill in the online visa application form which is partially similar to the form of other countries.
Before getting on board: – Step 1: Fill in Vietnam visa application form online at https://visavietnamonline.org/apply-vietnam-visa-form
– Step 2: Make online payment for the approval fee and then send the required documents via email sales@visavietnamonline.org
 – Step 3: Check email to get Vietnam visa approval letter after 5-7 working days (normal service) or 3 working days (urgent service) and print it out Upon entry in Vietnam airport: – Step 4: Get your Vietnam visa stamped at Vietnam arrival airport by:
Submitting original Passport + 2 passport-sized Photos + printed Vietnam visa approval letter + and Pay the stamping fee ($25 for Vietnam single entry visa) directly to the Vietnam Immigration Officers.
Get their Vietnam visa stamped into passport by the Immigration Officers at the Immigration Desk
That is it! Welcome to Vietnam and have a good time
5. Advantages of Vietnam Visa on Arrival for Bangladesh citizens at
https://visavietnamonline.org
VisaVietnam is ready to satisfy more than 100,000 (Canada, US, UK…) clients from all over the world and make sure that you will be the next one. Our service is highly appreciated about the quality, secure and convenient. Furthermore, with www.visavietnamonline.org, you will get more benefits than other websites like:
– 24/7 online application
– No time limit.
– Application revision and correction by visa experts before submission to the Vietnam Department of Immigration.
– Simplified application process.
– Correction of missing or incorrect information.
– Privacy protection and safe form.
– Support and Assistance 24/7 by E-mail and Hotline
– Email Recovery of your eVisa in case of loss.
We do hope those are clear for you and could to help you in making your Vietnam visa application easier and quicker. If you need to apply for a visa for Vietnam right here, right now, kindly click the below button:
If you need any further information about Vietnamvisa or Vietnam vacations, feel free to contact us at hotlines + 84 968 18 77 18    (available 24/7). Or email us at sales@visavietnamonline.org our Customer-Care Consultants will respond within 2 hours during working time and 24 hours outside working time (GMT+7)